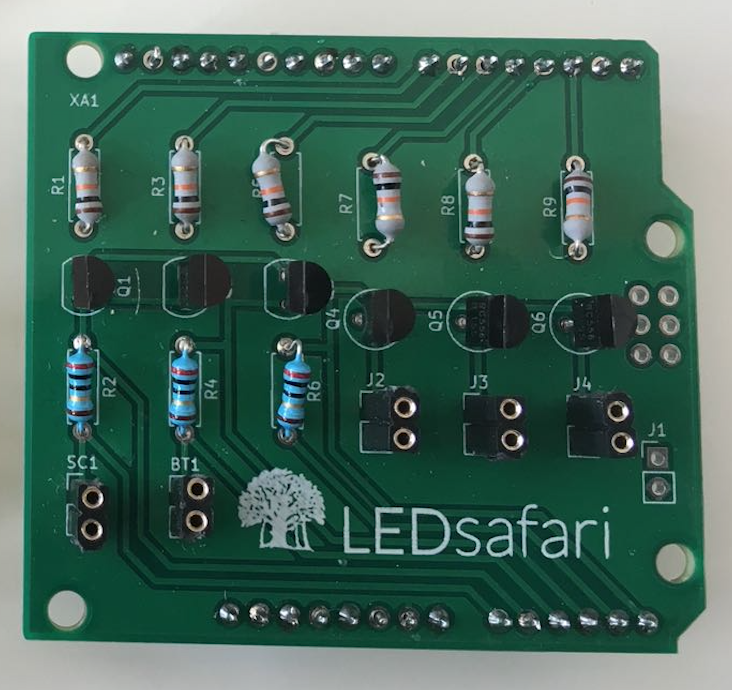 We are looking for a person for a period of 2-6 months. She/he will be working on HelioHealth sensor. https://ledsafari.com/remote-monitoring/
Task
Improve the hardware.
Add more functionalities
Help team with the project in India/Switzerland.
Project background
LEDsafari has developed a low cost sensor for remote monitoring of mini-grids or off-grid solar in remote areas. The project is a demonstration pilot in Bihar. The project aim is to further improve the technology and find market fit for India. He/she will be working with teams in India and Switzerland for a demonstration project in Bihar, India.
Qualifications
Good electronic background.
Love to play with DIY electronics
Understanding about communications using GSM etc
Love programming
Experience with Embedded system (Adruino, PIC, FPGA etc)
Mandatory : Good electrical background or technical background with solar photovoltaic and similar technology, good English skills.
Relevant: Must love DIY electronics.
Start: As soon as possible
Offers
Work with cool people, cool company and cool perks (money, travel etc). Chances to join full time in Lausanne Office, Switzerland.
Stipend: 750-1500 CHF per month
Location: EPFL, Lausanne
Apply now
Send your motivation letter, CV and 2 references to g.upadhyay@ledsafari.com
Use this link to apply: https://forms.gle/iDHn3ddXwHGrsixw8